Winterize Your Car Interior and Exterior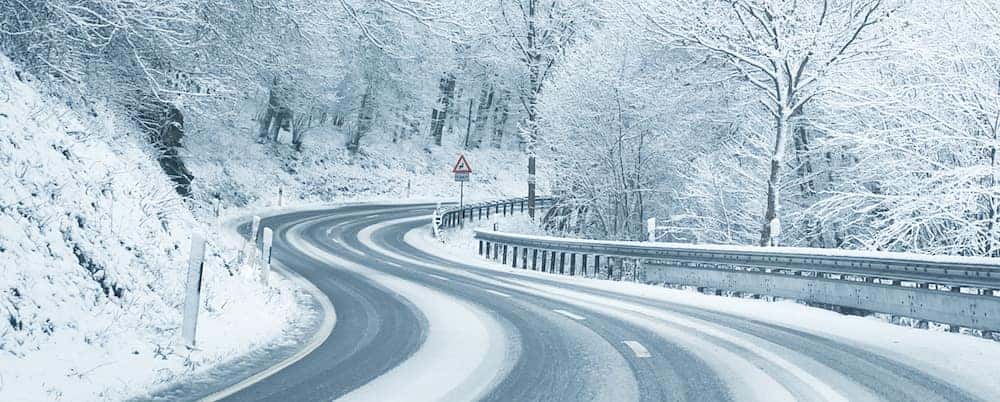 As the winter months come, there's no telling if some snow might turn your drive into a slippery hassle. It's essential to get your vehicle ready with winter car accessories and more from Doug Henry CDJR. We can help you to winterize car exteriors and more to keep your Jeep or Dodge safe in harsh weather. Learn more about the ways to protect your car from the winter when you visit our Kinston auto service center at Doug Henry CDJR.
Winterize Your Car Step-by-Step
Just like going on a road trip, before starting any extensive winter prep it's important to bring your car in for a regularly scheduled maintenance check to ensure your car doesn't have any pre-existing issues that will only worsen if not repaired soon. There are also smaller aspects of your vehicle you'll want to keep an eye on. Here's what you'll want to check:
Tire Pressure and tread depth
Windshield wiper fluid
Oil and oil filter
Engine coolant and antifreeze
You can driver safer in winter months by keeping your oil levels filled up to standard levels, getting an oil change, having your tires fully-inflated and checked. And while you have the option of checking your tires or your oil level yourself, for the bigger maintenance diagnostics, you can bring your car into our Doug Henry CDJR service center to fully examine your vehicle before winter comes, especially if you're driving on difficult terrain.
Car Interior Protection and Winter Emergency Supplies
Protecting the interior, as well as keeping it well stocked, is also a must. You'll find that all-weather floor mats and even a winter car seat cover can make all the difference. When it comes to keeping a winter emergency kit in the vehicle, you'll want to have the following at the ready:
Blankets
Jumper cables
Flashlight
First-aid kit
Small knife
Flares
Energy bars and water
Waterproof matches
Ice scraper
Extra set of gloves, hats, and coats
Keeping all this in your vehicle might seem like a lot, but if you happen to get stuck on the side of the road for a while with no heat, having an extra coat and maybe something to eat might help.
Winterize Your Car at Doug Henry CDJR
Now that you know how to prepare your car by having your vehicle checked, preparing an emergency kit for cold weather, and protecting your vehicle's interior with accessories like infant car seat covers, you can have peace of mind while cruising through the ice and snow this winter. Contact us today to schedule a car service appointment online for your vehicle, learn more car care tips, or if you have any questions.