FAQ On Getting Your Tires Aligned In Kinston, NC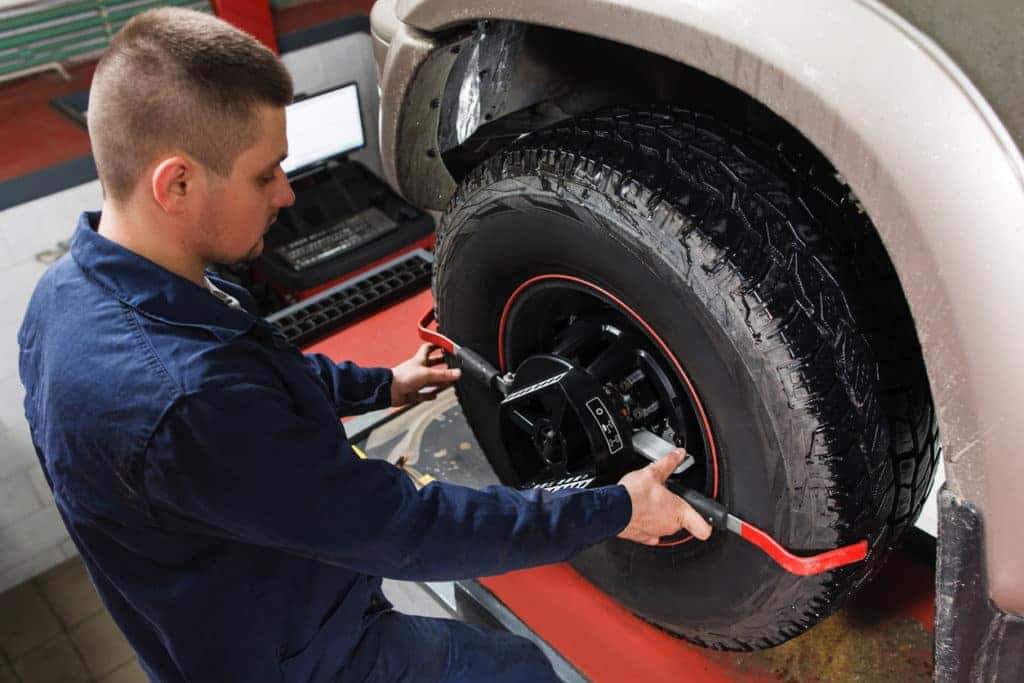 Whether you've owned a car for 40 years or you just bought your very own for the first time, there are a few services that are crucial for it to thrive. One of the most important ones? Tire alignment. Keeping up with and scheduling a regular tire alignment is such a key component to keeping your vehicle running safely. To help you out, our team at Doug Henry CDJR put together this list of commonly-asked questions and answered them. Pretty soon, you'll be a pro on the topic. 
What Does It Mean To Get Your Wheels Aligned? 
When the angles of your wheels get out of place after many miles, they need to be shifted back into place. That's when it comes time for a tire alignment. 
How Do I Know When I Need My Wheels Aligned?
There are a few main indicators. First, if you've recently bumped into a curb or hit a pothole, it's probably smart to have them checked. Second, if you start to notice uneven wear on the sides of your tires, that means they are hitting the road at different angles and need to be adjusted. 
How Often Should I Get An Alignment?
Annually. If your route is partially bumpy, it might be a good idea to have them checked twice per year. 
Can An Alignment Affect A Crooked Steering Wheel?
Yes. A crooked steering wheel is a good indicator that your tires are not at the correct angle. Therefore, fixing the angles during an alignment will restore the steering wheel to its correct position. 
Are There Specific Times I should Have My Wheels Aligned?
Yes, there are a few incidents that should result in having your alignment checked. This includes: after lowering or lifting your vehicle, after colliding with a curb, after hitting a pothole, if you are involved in a fender-bender, or if your steering wheel is off-center.
Where Can I Get My Wheels Aligned?
That's an easy one; Doug Henry CDJR has a team of talented technicians who are ready to assist you with all of your alignment needs. 
Schedule Tire Alignment Service at Doug Henry CDJR
Still have questions? Let us help! At Doug Henry CDJR, we will help you from start to finish with any of your service needs. Visit our dealership's website to check out the many services we offer, and also browse our special deals. Just give us a call or visit our website to conveniently schedule your appointment today. We hope to help you soon!