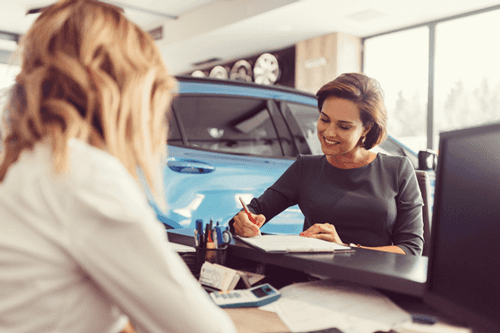 Auto Lease Offers in Kinston, NC
If you're searching for the perfect car, truck, or SUV for your needs and budget, consider taking advantage of a special lease offer from Doug Henry CDJR.
Our dealership is committed to getting our valued customers the best possible savings on their favorite vehicles – and lease offers are a great way to do just that.
If you've never leased a vehicle before, you might be wondering just what it is that makes leasing different from purchasing or financing with an auto loan. And because there are a lot of factors to take into account, it's good to be thorough as you weigh your options. Read on to learn more about leasing versus buying and to see which is your best bet as you seek out an incredible bargain on your favorite vehicle.
Doug Henry CDJR is on hand with an outstanding selection of new models from all your favorite brands – and whether you buy or lease, one thing is for sure: you're in for an amazing deal at our Kinston dealership.
The Basics of Leasing vs. Buying
The main thing that separates an auto lease from a purchase is that with a lease, you won't own the vehicle. The payments you make on your lease go toward your use of the vehicle over the duration of your lease term. If you prefer to own your car outright, or to make payments on an auto loan toward full ownership once you've paid off the cost, then you'll probably want to stick with buying. But here are a few points to ponder if a lease is still on the table for you:
Lower payments. One of the most compelling aspects of a lease is that it often comes with lower monthly payments than what you would pay on an auto loan.
Trade up sooner. A lease contract is generally pretty short. If you like to drive the latest and greatest models with all the most cutting-edge tech features, you'll like the idea that you won't be locked in for more than a few years at most. After that, you're free to move up to the most recent model or try out a new vehicle entirely.
Hassle-free trades. You don't have to worry about what to do with your vehicle at the end of your lease term. Instead of finding a private buyer or dealing with trade values and depreciation, you will simply return your car to Doug Henry CDJR and find a new one to lease. It's simple, cost-friendly, and rewarding!
Learn More About Leasing
If you're still weighing your options as you decide the best way to drive home your ultimate new vehicle, let the experts at Doug Henry CDJR help. Contact our finance experts and let them walk you through the details of buying and leasing. They'll answer your questions, address any concerns you may have, and help you determine if a lease is right for your financial circumstances and lifestyle – or if you'd be better served with a low-interest auto loan.
Either way, you'll love the savings in store for you when you buy or lease from our Kinston dealership. We can't wait to help you find your perfect vehicle today!