2022 Renegade vs. 2022 Trax in Kinston, NC
Comparing the 2022 Jeep Renegade vs. 2022 Chevrolet Trax
The 2022 Jeep Renegade is a beloved subcompact crossover SUV that compares well against the 2022 Chevrolet Trax. Subcompact crossovers are attractive options for contemporary drivers. These vehicles deliver style and agile driving dynamics. They also provide superior safety technology in an efficient package. The cars can pack people and cargo comfortably, too.
Crossovers make up a large part of the car market, so it will be helpful to compare two class leaders like the 2022 Renegade and the 2022 Trax. The 2022 Renegade is perfect for commuting, carpools, and running errands. Once you read how the two options compare, come check them out in person at Doug Henry CDJR. You can further compare features with other cars for sale in Kinston, NC.
Interior Comparison
The 2022 Jeep Renegadebeats the 2022 Chevy Trax in terms of interior space. The Renegade has a more voluminous interior that affords passengers more legroom. The flat-folding seats also provide more cargo space. You will also find the materials and design more sporty and stylish inside the 2022 Renegade. For example, the dashboard features a "Since 1941" stamp, and the cupholders feature map prints. You also have plenty of small-item storage.
As you move up through the 2022 Renegade trim levels, you unlock features like a Kenwood audio system. This complements the flush-mounted touchscreen. Coming in both 7 and 8.4 inches, the Uconnect system is easy to control. The system also lets you take command of streaming audio and navigation from your smartphone via Bluetooth. You even get subscription-based satellite radio.
All these features help keep you connected on drives through Kinston, NC.
2022 Jeep Renegade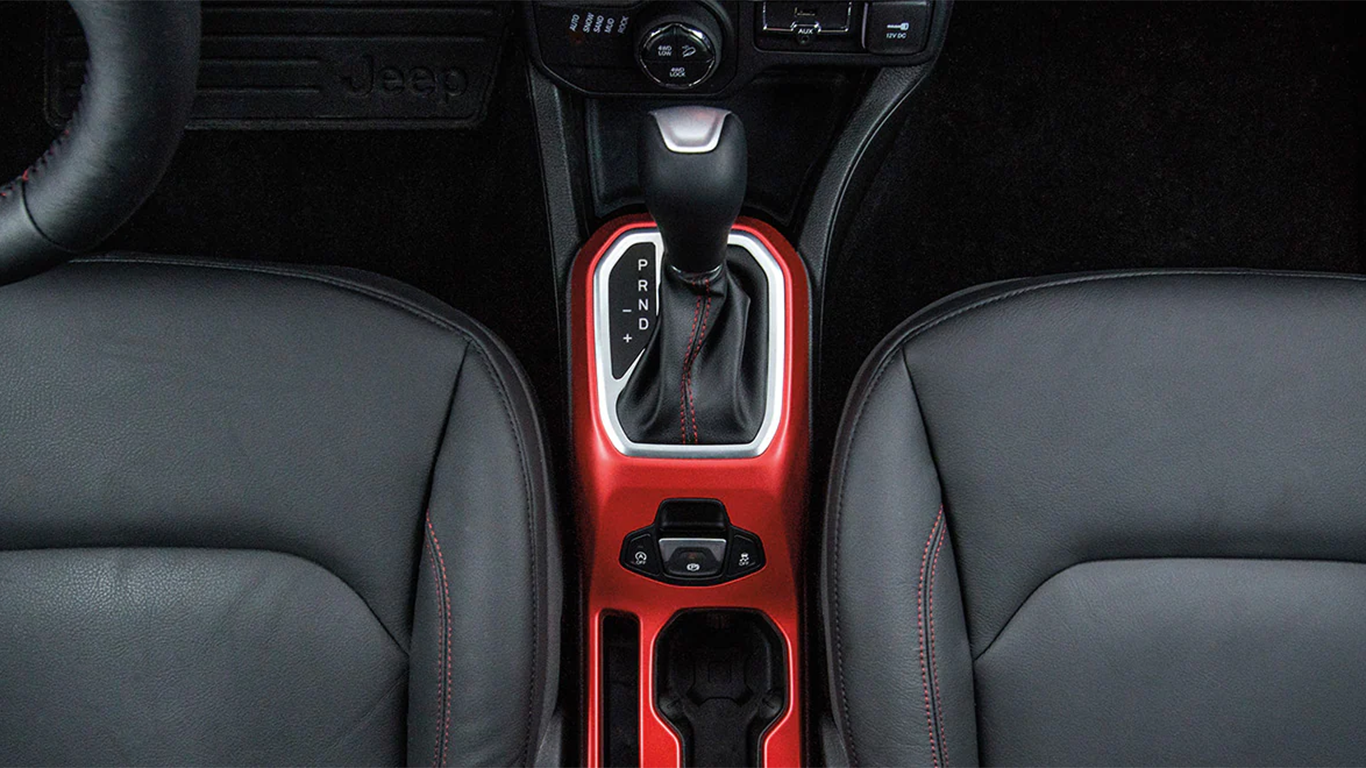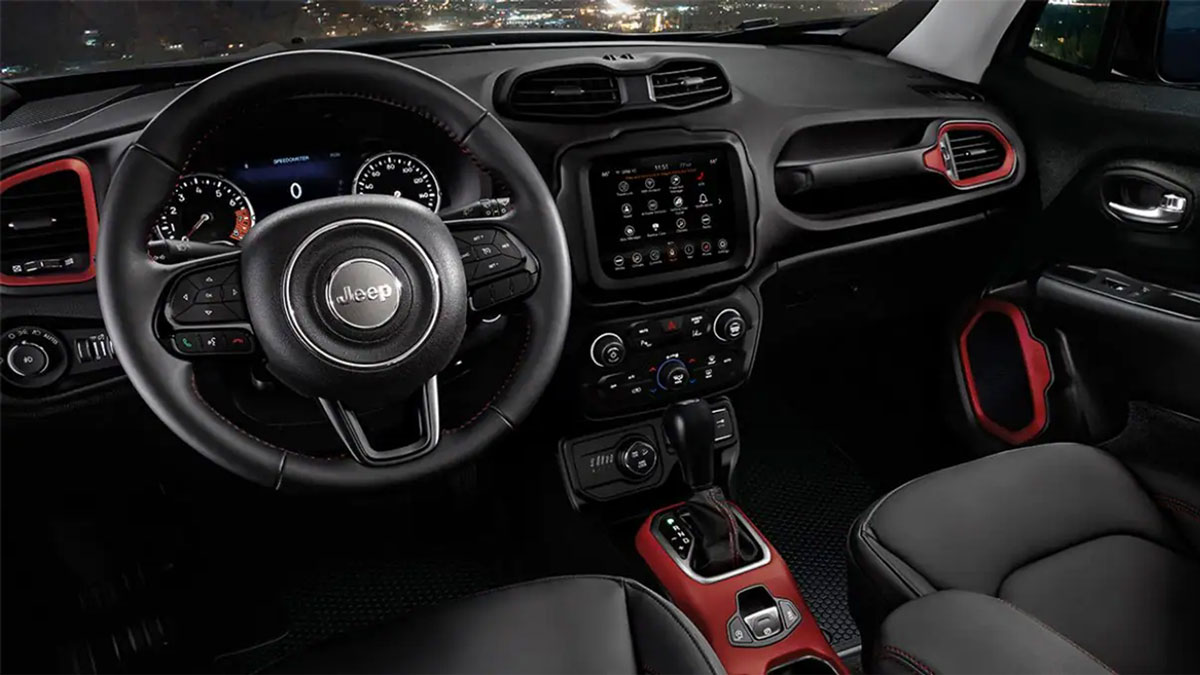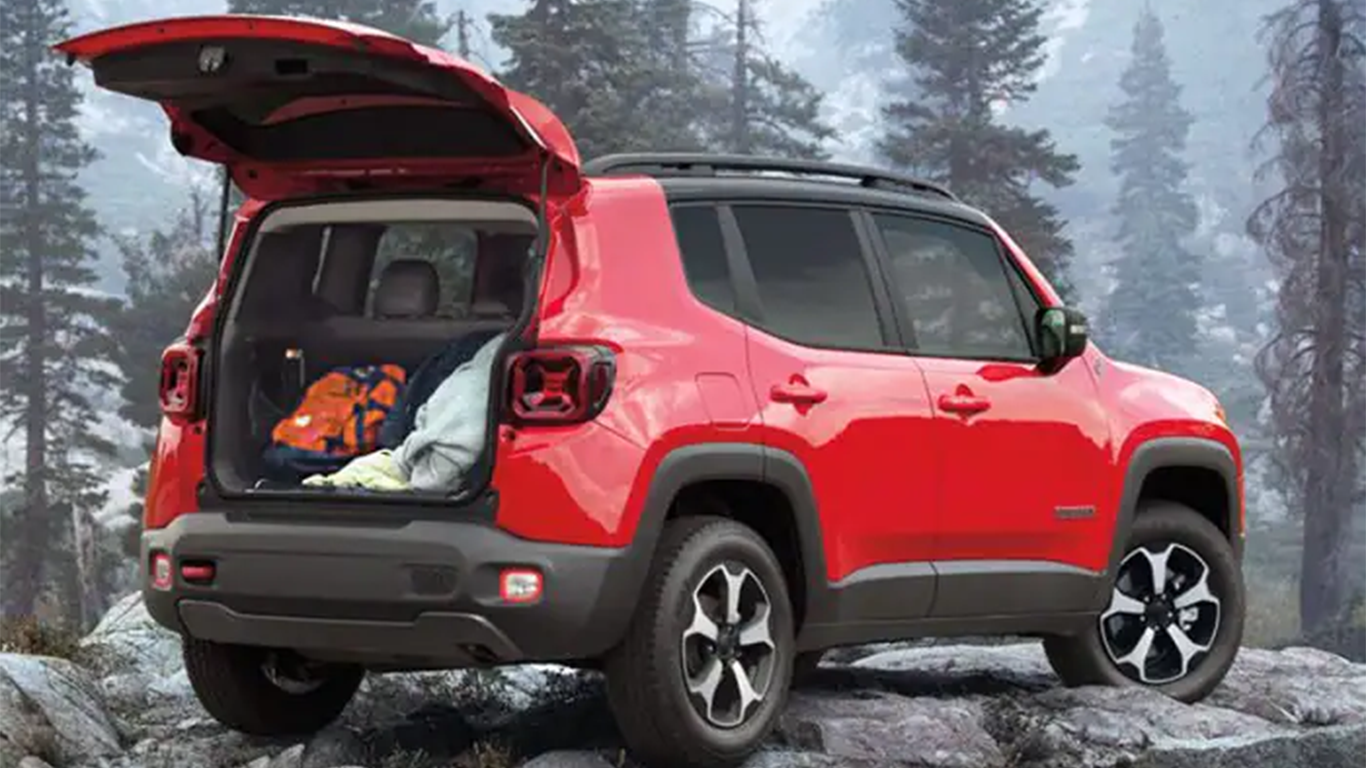 2022 Chevrolet Trax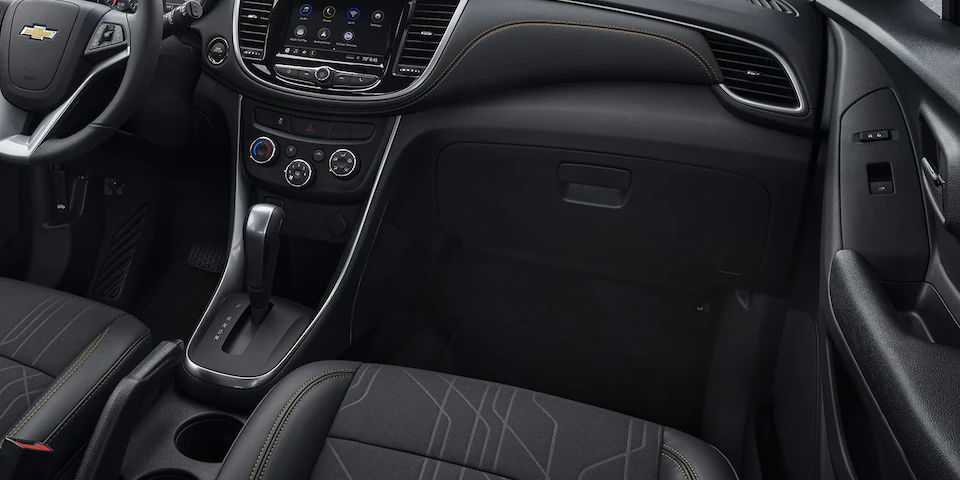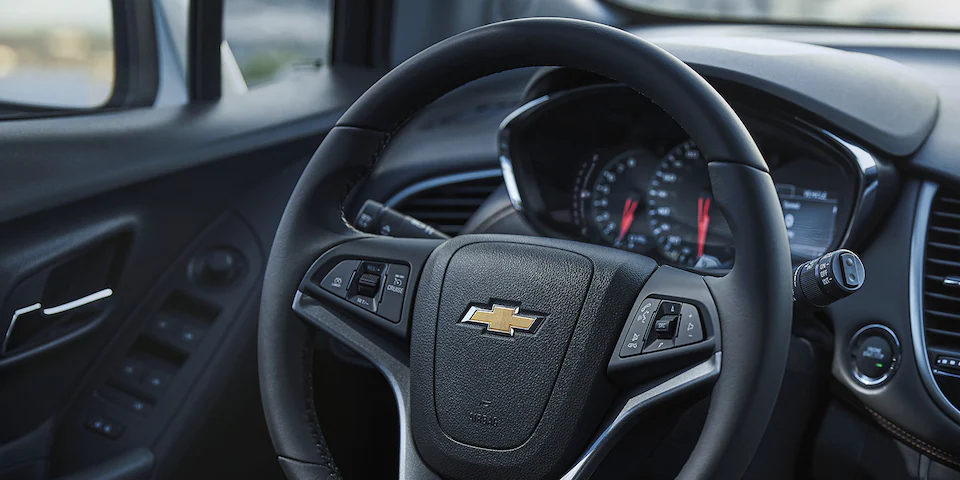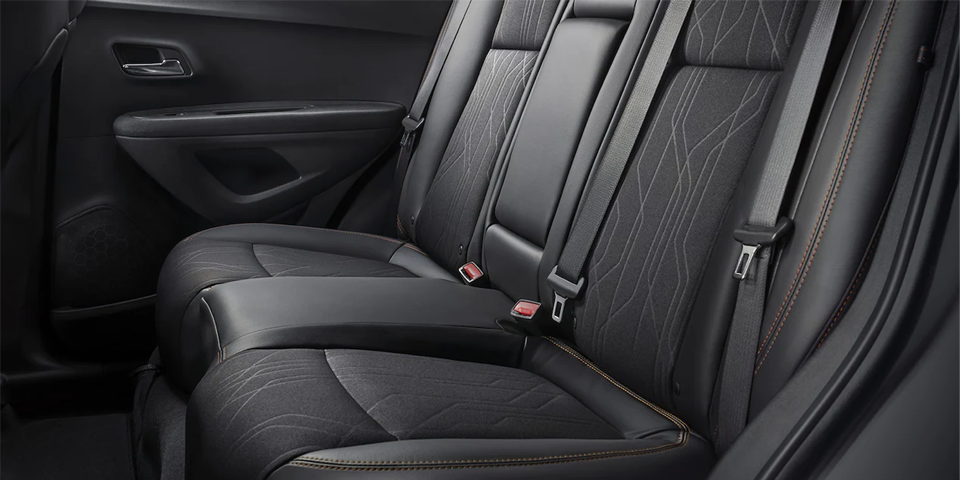 Performance Comparison
The Jeep Renegade completely outperforms the 2022 Chevrolet Trax in all its configurations. The standard 2022 Renegade comes with a 2.4-liter four-cylinder engine that makes up to 180 horsepower and 175 pound-feet of torque. The turbocharged 1.4-liter four-cylinder in all Trax models can only make up to 155 horsepower and 177 pound-feet of torque.
Meanwhile, an optional four-cylinder engine in the 2022 Renegade can make up to 210 pound-feet of torque. The nine-speed automatic also makes for smoother shifting with the 2022 Jeep Renegade.
Do not let its powerful performance fool you, though, because the 2022 Renegade is still a subcompact SUV. That means it has subcompact handling and efficiency characteristics. These features make the Renegade both fun and affordable to drive on the streets of Kinston, NC.
Safety Features Comparison
Both the 2022 Jeep Renegade and Chevy Trax have impressive safety ratings from the National Highway Traffic Safety Administration. The cars come with both standard and optional safety technology like adaptive cruise control and forward-collision warning. You'll also get semi-self parking on both vehicles.
Features like automatic emergency brakes and blind-spot monitors are standard in the 2022 Renegade. However, these cost extra in the 2022 Trax. It's always best to pick the model that prioritizes safety.
Find the 2022 Renegade in Kinston, NC
You should be able to see already why the 2022 Jeep Renegade is the preferred subcompact SUV. It has a nicer interior, better engines, and more standard safety features. The Renegade will keep you connected with its infotainment touchscreen. It will also help you accomplish all kinds of hauling tasks. Come visit us at Doug Henry CDJR in Kinston, NC and view our extensive selection of new and used cars. Ask our staff about the 2022 Jeep Renegade and its features.