2022 Jeep Gladiator Savings in Kinston, NC

The 2022 Jeep Gladiator in Kinston, NC
The 2022 Jeep Gladiator is the latest installment of the midsize pickup truck that debuted in 2018 at the Los Angeles Auto Show. The Gladiator is not Jeep's first pickup, but it is the first since the Comanche of the early '90s. The 2022 Jeep Gladiator is undeniably a Jeep and still a brawny pickup that would please most truck fans. The 2022 Jeep Gladiator looks like the classic Wrangler from the front, with which it shares its chassis. Still, the Gladiator has a crew cab and nice size cargo bed that complement its off-road ruggedness. It also has an extended wheelbase compared with the Wrangler, which means passengers technically have more room to stretch out. You can see the 2022 Jeep Gladiator features in person at Doug Henry CDJR in Kinston, NC.
Interior Review of the 2022 Jeep Gladiator
The 2022 Jeep Gladiator has many standard features and more optional technology upgrades to make its inside inviting. Every 2022 Gladiator has removable cabin panels complemented by a waterproof push-button start. You can option heated seats and a heated steering wheel, which will make it easier to get up in the cold weather. As mentioned earlier, the crew cab is quite spacious. The Gladiator has more legroom than the Wrangler.
The 2022 Gladiator also comes standard with a touchscreen-controlled radio. As you upgrade through the models, more features become standard. Android Auto™ and Apple CarPlay® for streaming GPS and music come on all but the base models. The Gladiator can also come outfitted with a detachable wireless speaker and built-in subwoofer to suit the most adventurous of lifestyles. You also get several USB outlets and an optional 115-volt outlet for charging your stuff.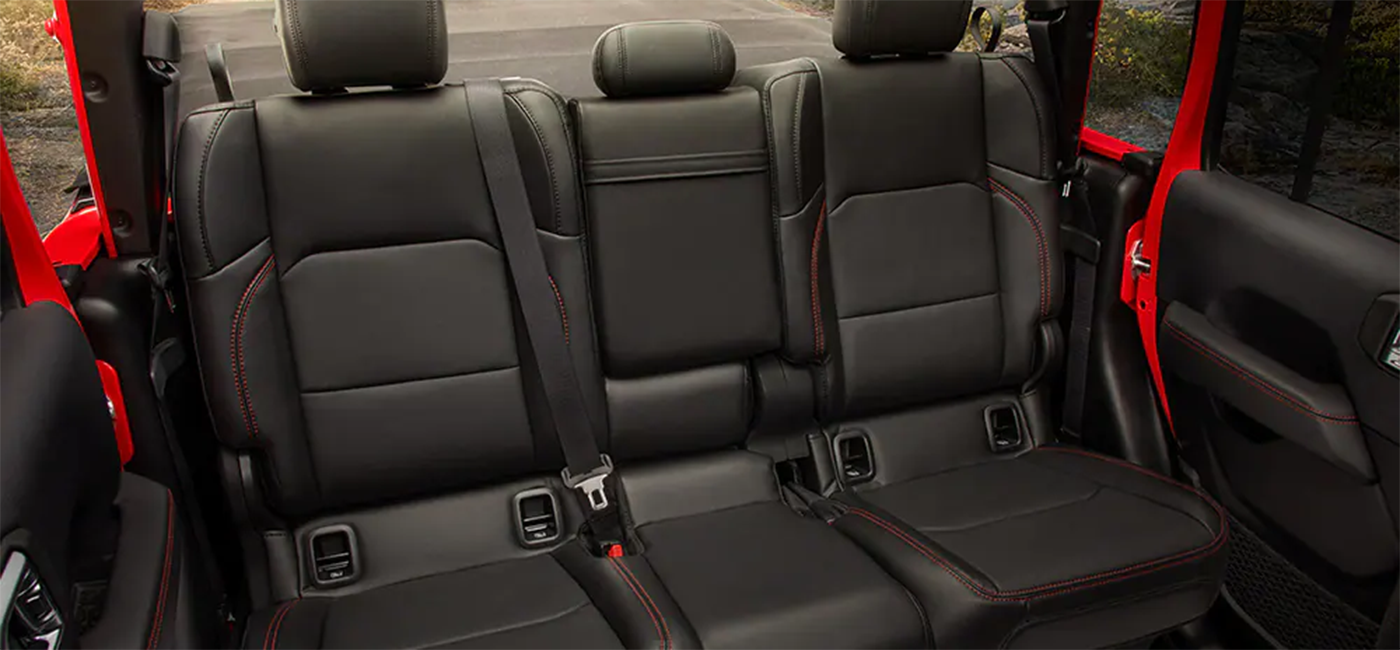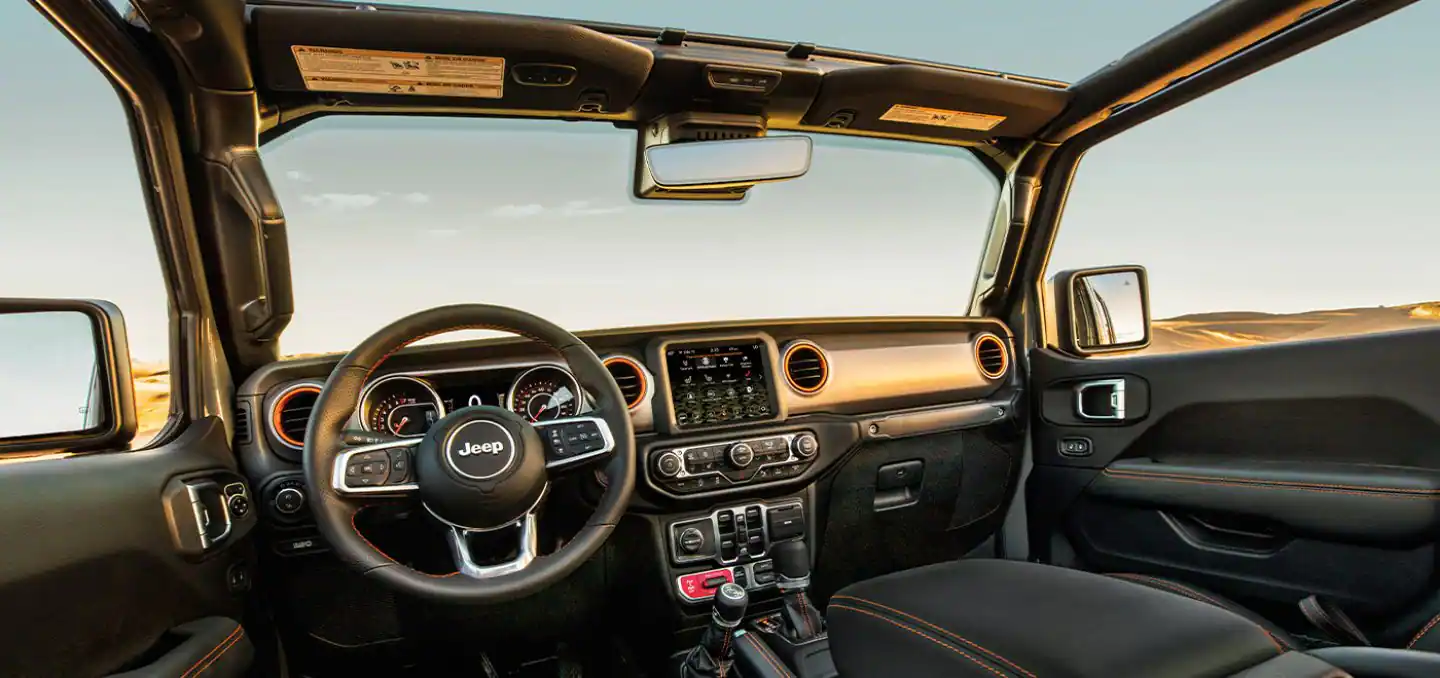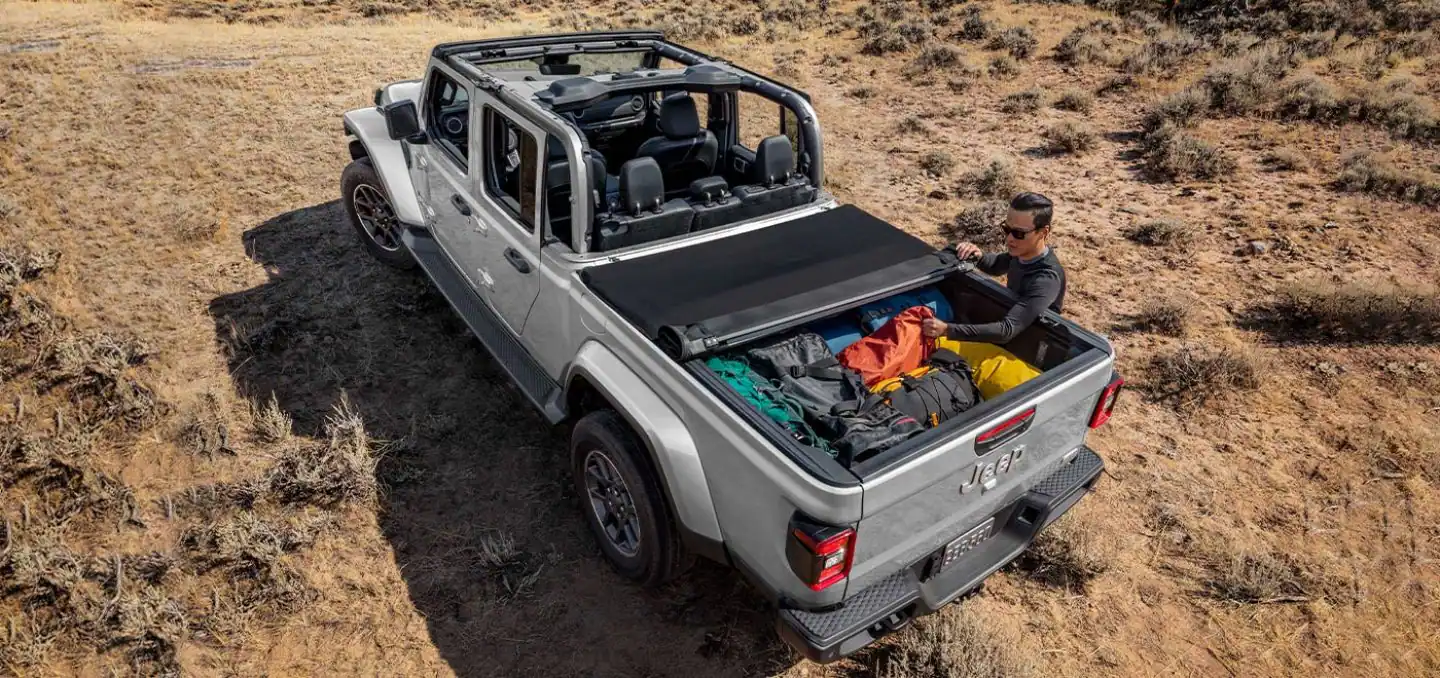 Exterior Review of the 2022 Jeep Gladiator
The 2022 Jeep Gladiator comes with the seven-slatted front flanked by Jeep's iconic circular headlights. You can get it in many colors:
Billet Silver Metallic Clear-Coat
Black Clear-Coat
Bright White Clear-Coat
Firecracker Red Clear-Coat
Gator Clear-Coat
Gobi Clear-Coat
Granite Crystal Metallic Clear Coat
Hydro Blue Pearl-Coat
Punk'n Metallic Clear-Coat
Sting-Gray Clear-Coat
Power and Performance of the 2022 Jeep Gladiator
The 2022 Jeep Gladiator moves by way of a 285-horsepower V6 engine that can make up to 260 pound-feet of torque. The Gladiator can tow 7,650 pounds behind it or haul up to 1,700 pounds in its cargo bed. These figures depend on a few options. Rear-wheel-drive Gladiators are better at towing, though an all-wheel-drive model is available, and it improves off-roading. You also get to choose between a manual or automatic transmission, which is essentially down to personal preference. Automatic transmissions improve efficiency, while manuals tend to be more fun to drive. The 2022 Gladiator also comes with rock-crawling gear ratios, skid plates, and 30-inches of waterproofing. It is a versatile performer that serves as a work truck and adventure machine.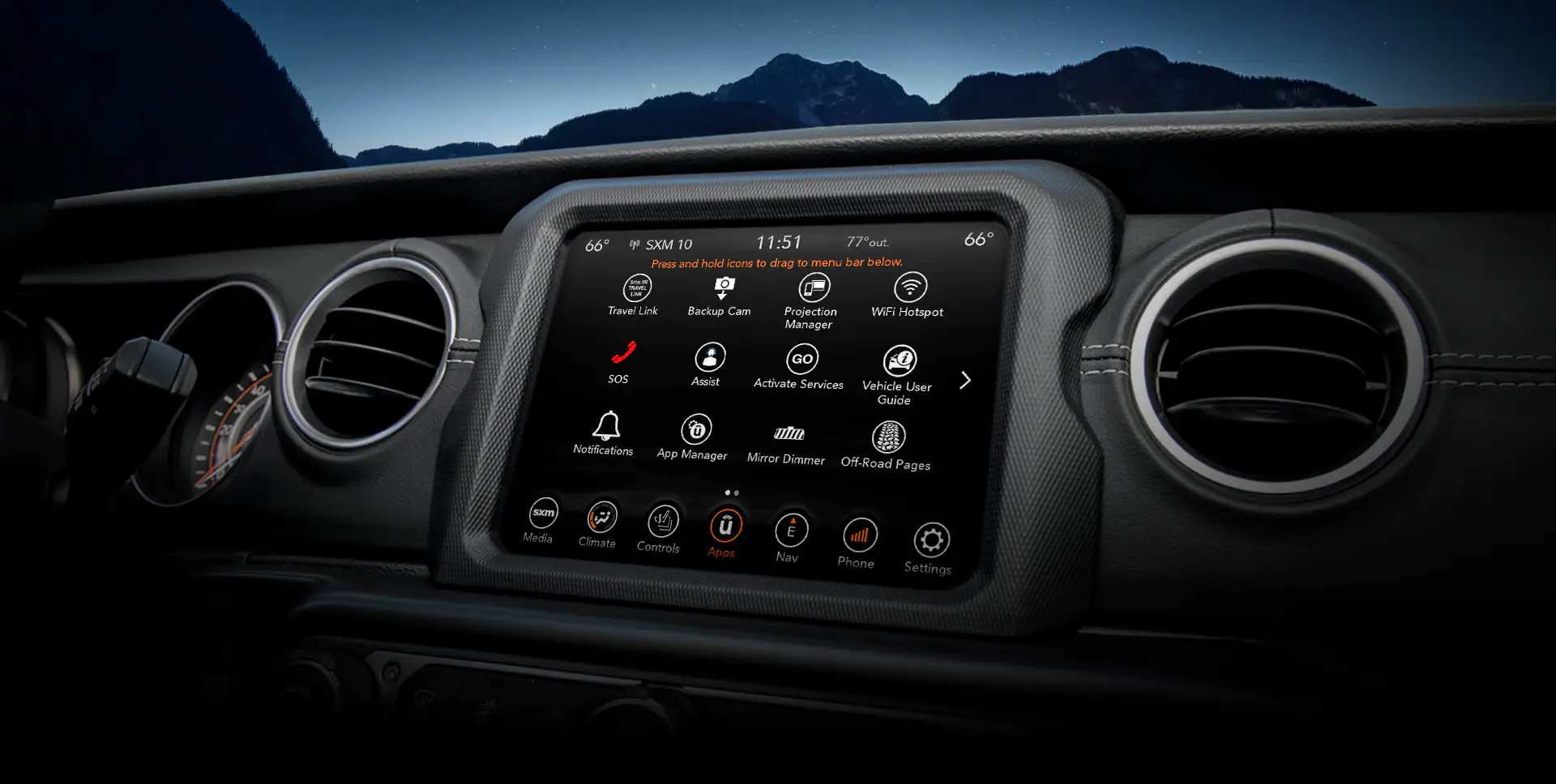 Key Technology Features
Available subwoofer
Removable body panels
Removable wireless speaker
Touchscreen infotainment system
USB-A and USB-C ports
115-volt outlet
Waterproof push-button starter
Key Safety Features
Adaptive cruise controls, optional
Blind-spot monitoring, optional
Optional front-facing camera (Rubicon model only)
Rear parking sensors, optional
Find Your 2022 Jeep Gladiator at Doug Henry CDJR
Come to check out the 2022 Jeep Gladiator in person at Doug Henry CDJR in Kinston, NC. Whether it is your first truck or you are well familiar with pickups, you will fall for the 2022 Jeep Gladiator's off-road driving characteristics, optional safety technology, and other features. Our team of associates will help you compare it to our other options for sale, which include many other pickups and Jeeps. Our finance team will also help ensure you get a loan or lease suited to your budget and lifestyle in Kinston, NC.